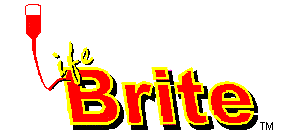 The Revolutionary

Motorcycle Lights
designed for
Safety & Visibility
E-Mail LifeBrite


Increase VISIBILITY
I Could Save Your Life

Increased Visibility Could Save Your Life!
The fact is that in most motorcycle accidents, the motorist reports, "I just didn't see the bike!" LifeBrite was designed especially to make motorcyclists more obvious to other motorists.

Twice as visible as your normal break & running lights
LifeBrite's LEDs are twice as visible to the human eye as the traditional "tungsten filament" builbs in normal brake and running lights. You can get LifeBrite in flashing red brake lights, and red or yellow running lights.

Prevent costly damage to your motorcycle
Because LifeBrite only uses 35 milliamps of power (a regular taillight uses 3 full amps), and have a rated life of over 25 years, you can also use them as parking lights without running down your battery. Greater visibility of your parked motorcycle can protect your bike from costly damage!

Looks great!
These super bright LEDs are great for "showing off" your bike. They can be installed on wheels, chrome, practically anywhere!
LIFE-BRITE IS AVAILABLE IN
3 MODELS

FLASHING RED BRAKE LIGHTS -
Model # LB-100
RED REAR RUNNING LIGHTS -
Model # LB-200
YELLOW FRONT/SIDE RUNNING LIGHTS -
Model # LB-300

There IS a special Police Motorcycle arrangement as well. Email me for details.
This Website is maintained by

Pegacorn Graphics

and

Furnished by Tripod

life-visibility.html